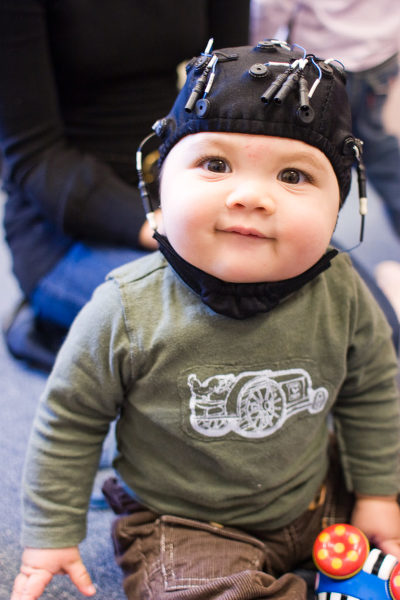 Here at the Babylab at UVA we are primarily interested in the early emergence of the social and affective competencies that enable infants to interact with others.
By using non-invasive and child-friendly methods such as electroencephalography (EEG), functional near-infrared spectroscopy (fNIRS) and eye-tracking technology, we examine changes in infant brain function while important social developmental milestones are achieved. We study these developmental processes across a range of situations in which infants can glean social and emotional information from various different sources such as faces, voices, or motion. In doing so, we aim to understand how social development varies across infants and what genetic and environmental factors give rise to individual differences.
Our research program represents an integrated multi-method approach that allows us to pool neural, genetic, and behavioral data concerning early social development, providing a unique window into the infant mind.
Based in the Department of Psychology at the University of Virginia, the lab is directed by Dr. Tobias Grossmann and run by a team including post-doctoral, PhD candidate, and undergraduate level researchers. Read more about people in our lab.
We are always seeking to recruit families interested in participating! Studies typically last about an hour, and expecting parents and families with infants and toddlers are especially needed. Interested parents, please learn more about our current studies and consider registering your family.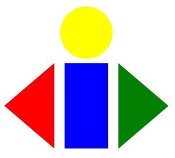 Our lab works with families as part of the Child Development Labs at UVa, a group of four labs that draw from the same set of interested families for research on child development.
Our lab is located in Gilmer Hall on grounds at the University of Virginia. Click here for a map.
Students interested in gaining research experience or applying for graduate work in the lab can learn more by visiting our Prospective Students page.